As a Salesforce Admin, Sometimes we need to edit multiple profiles to give permission to objects or system permission. Editing the profile one by one is a time-consuming work. But we can edit up to 200 profiles by enabling "Enable Enhanced Profile List Views" in our Org, without accessing individual profile pages.
Go to Setup || User Interface || Enable "Enable Inline Editing" and "Enable Enhanced Profile List Views" as shown in below image.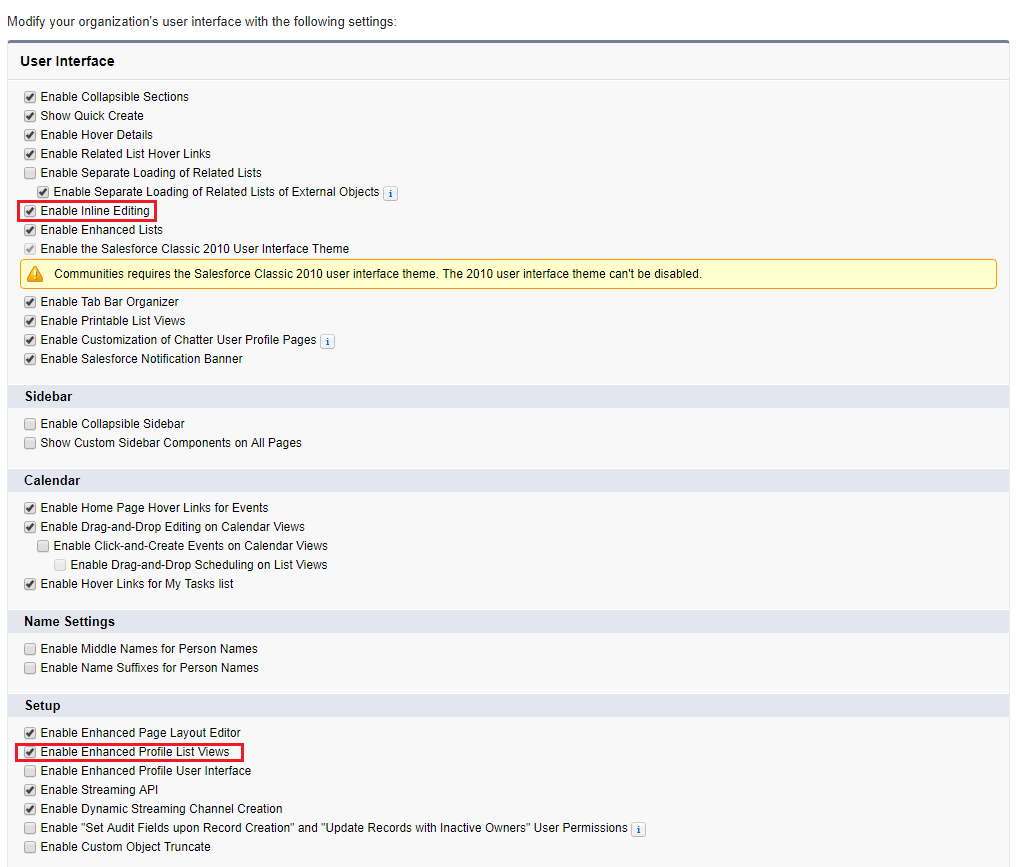 Now select or create a new list view that includes the profiles and permissions you want to edit.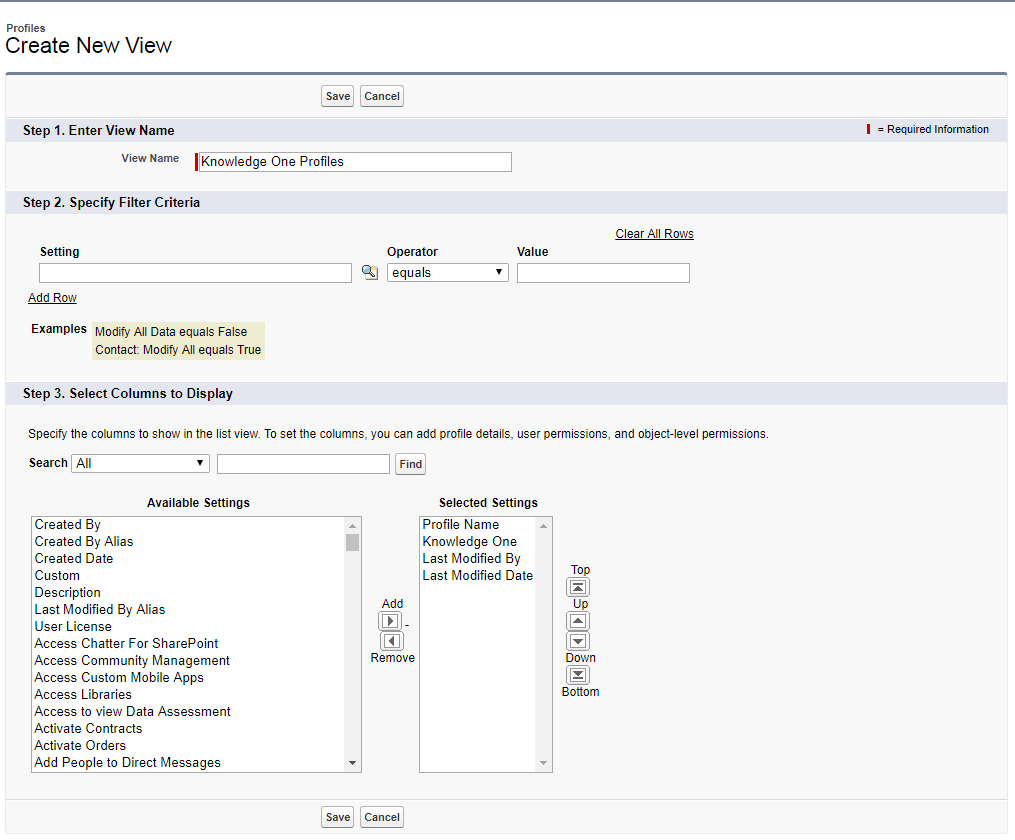 Your profile list view will look something like below image. Editable cells display a pencil icon when you hover over the cell, while non-editable cells display a lock icon. In some cases, such as in standard profiles, the pencil icon appears but the setting is not actually editable.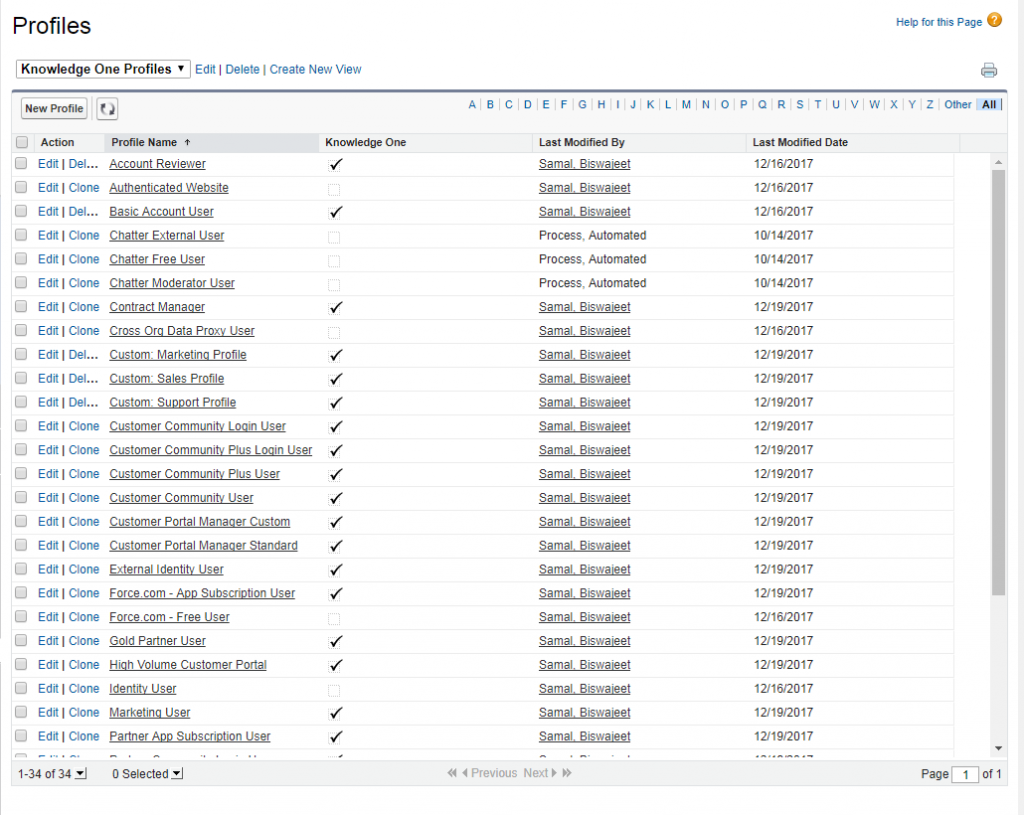 Now to edit multiple profiles, select the checkbox next to each profile you want to edit. Double-click the permission you want to edit. To change multiple profiles, select All n selected records (where n is the number of profiles you selected). Click Save.