Lightning Object Creator is a new tool to create custom object from spreadsheets with just a few clicks.
Step 1:
Go to Setup | Object Manager | Select Custom Object from Spreadsheet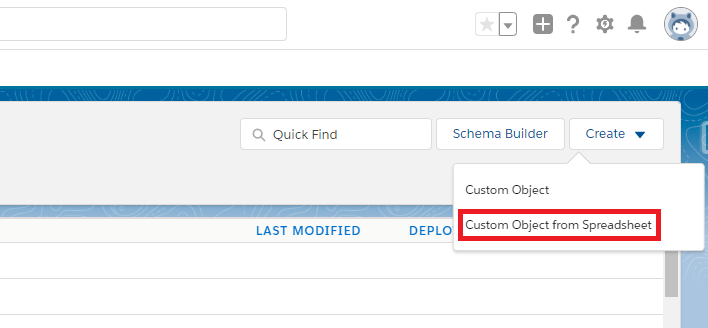 Step 2:
Upload spreadsheets from Microsoft Excel, Google Sheets, or comma-separated value (CSV) files.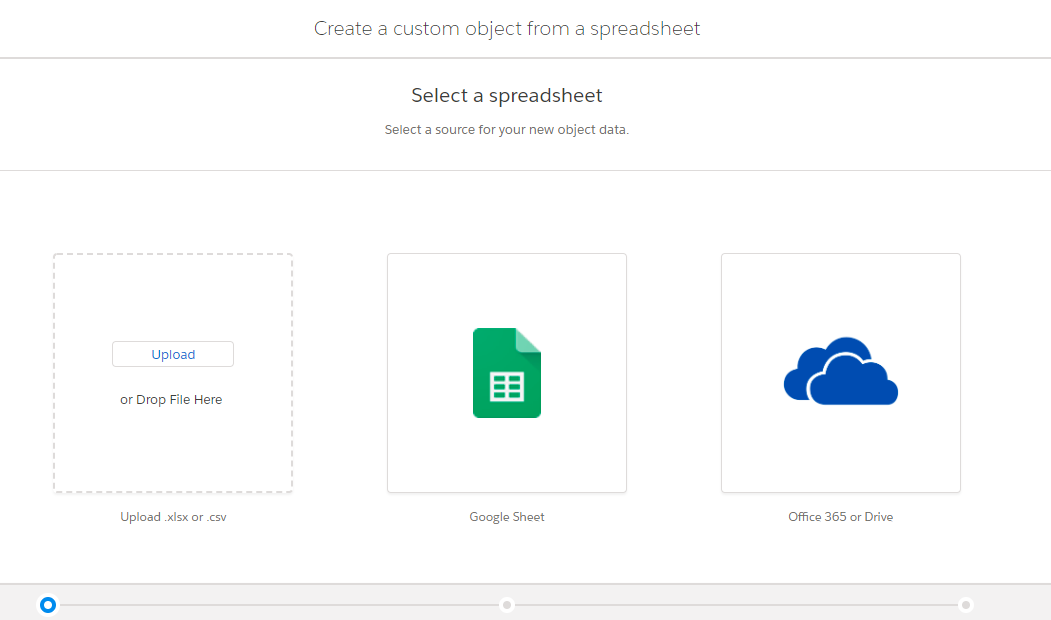 Sample Spreadsheet:


Step 3:
After uploading the spreadsheet, Salesforce will automatically detect the fields. You can customize the Salesforce field name and field data type and you also can add field to page layout.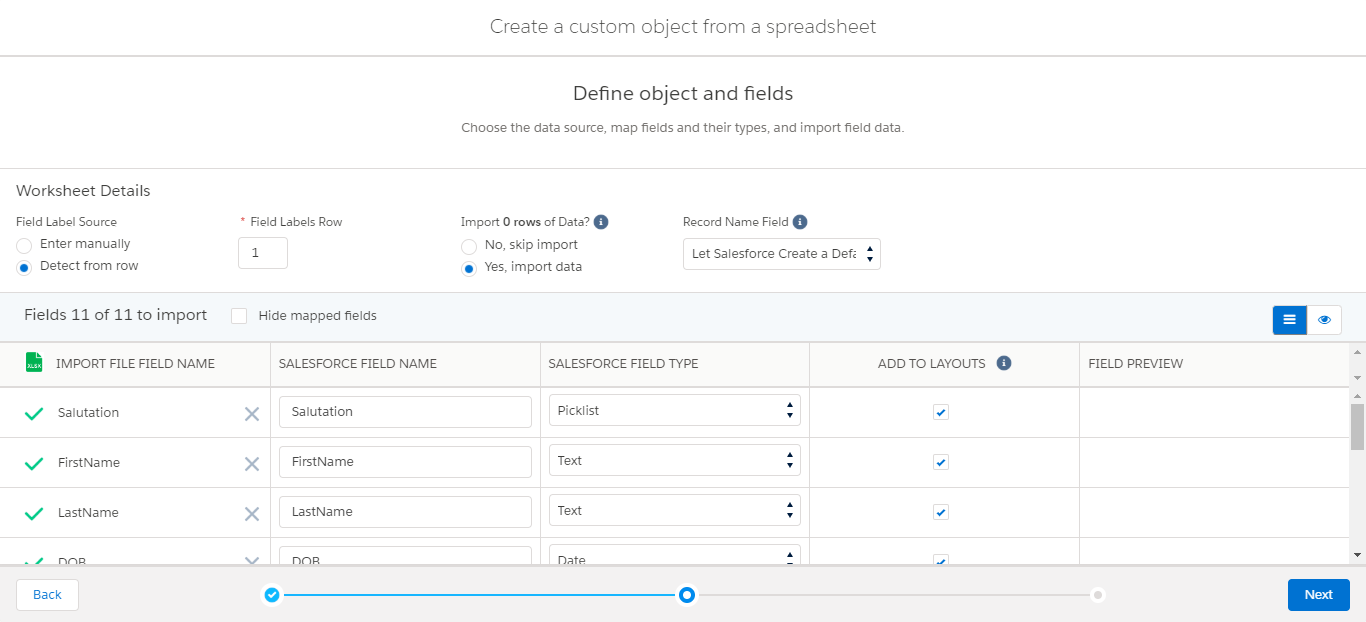 Step 4:
Define object properties and click on Finish button.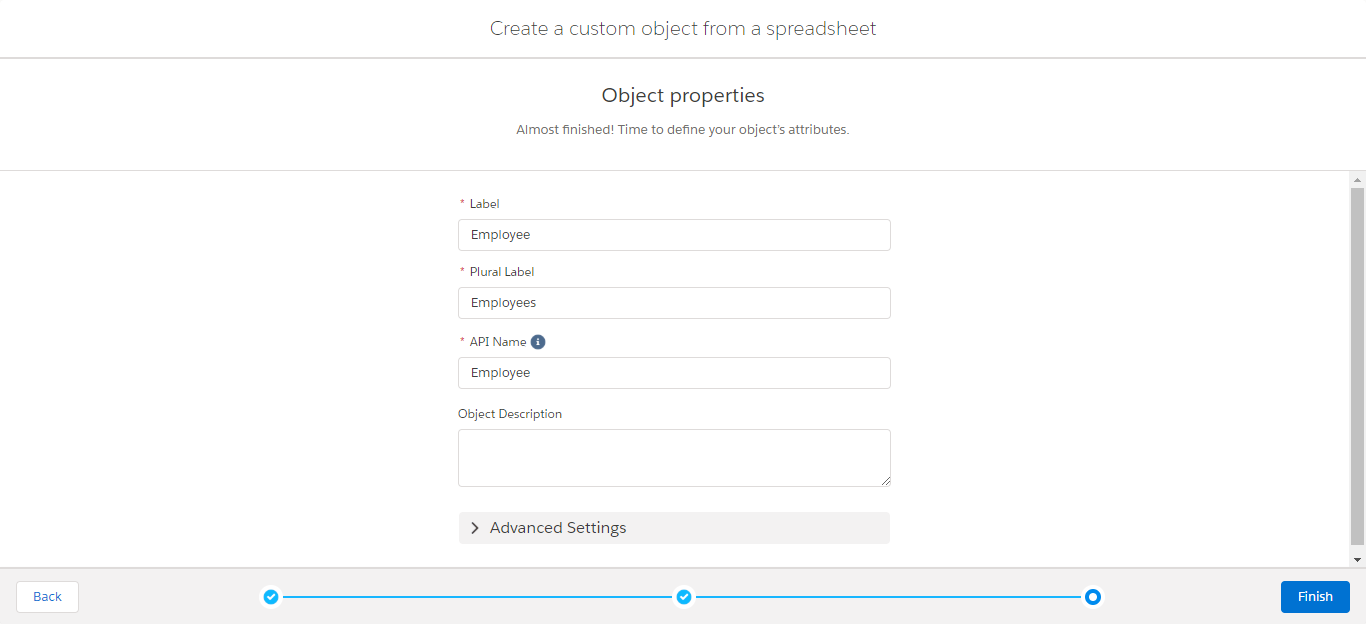 Created new custom object from Spreadsheet: