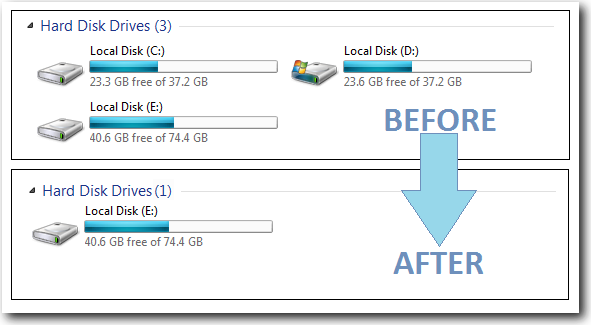 Go to run
Type "diskpart".
Type "list volume".
Now select the volume you want to hide by typing "select volume n" (n is the volume number against the drive you want to hide). eg: select volume 2.
Type "remove letter x"(x is the drive name). eg: remove letter D.
Done, now check my computer.
If you want to show the drive again then repeat step 1 to 4 then type "assign letter x".
Note: Don't try with drive C. If you have locked something with Folder lock or other software then after assigning the drive everything will be unlocked.