Log in to Salesforce as an administrator User.
Click Setup || Administration Setup || Manage Users || Users
Click Edit next to the name of the user to receive the email notifications.
Select the Send Apex Warning Emails option.
Click Save.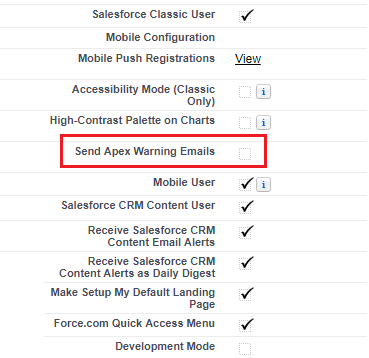 Note: You can specify users in your organization to receive an email notification when they invoke Apex code that surpasses 50% of allocated governor limits.